I have been in the travel industry for over 10 years and have extensive knowledge in planning incredible and memorable vacations. What sets me aside from all other agents is my customer service abilities. I have been in the customer service industry for over 28 years and when you come see me or call me, you are treated like family.
My husband Kevin and I, along with our 2 sons, moved to the Parkland in 2005 and have made it our home ever since. We love Yorkton and spent many years in hockey rinks, football fields and ball diamonds; watching our now adult children grow. When I am not in the office you will find me working remotely at our seasonal site, from a motorcycle campground, maybe Mexico or Europe. I don't just sell travel; I DO TRAVEL! It is a passion of my whole family.
Vacations Yorkton's motto is "Your Vacation Matters to Us!" and its the truth. I go above and beyond the call of duty, because your experience is personal to me. That is why I do not charge you a booking fee, what you see is what you get. I let the tour operators pay me and allow you to have the price point of shopping online with the experience and expertise of me to handle all your travel details.
I am certified in many areas of travel, from cruises to land packages, Bus Tours and all-inclusive resorts. There is nothing that I can't handle for any of your travel needs. "Life is short and the world is wide!"
Tricia is a hometown girl, born and raised in Yorkton. Tricia started out as a client of Vacations Yorkton in 2007 when her and her husband Keith came in to plan their destination wedding to Jamaica! Over the years, Tricia and her husband, along with their three children (Kenley, Ty and Turner) have enjoyed many vacations (approx. 40) to places such as Florida, Mexico, Dominican, Cuba, Jamaica, New York, Miami, Las Vegas, Monaco, Norway, Mediterranean and Caribbean Cruises and many more including an up and coming trip to Scotland and England.
With her travel story starting here and her vast travel experience, it seemed quite fitting to have Tricia join the Vacations Yorkton team in March of 2019. When it comes to travel, Tricia has expanded her knowledge and become specialized in Disney, Las Vegas, Avalon Waterways, Globus, Riu and Hyatt Resorts as well as Sandals Resorts, with more to follow.
Tricia also comes to us with 8 years of sales experience, which will help us as a team as we strive to give the best customer experience as we aim to be your one stop shop for all things travel. To contact Tricia you can find her on Facebook at Vacations Yorkton – Tricia Strutynski, contact her at the office (306)782-3707 or her cell at (306)621-6717.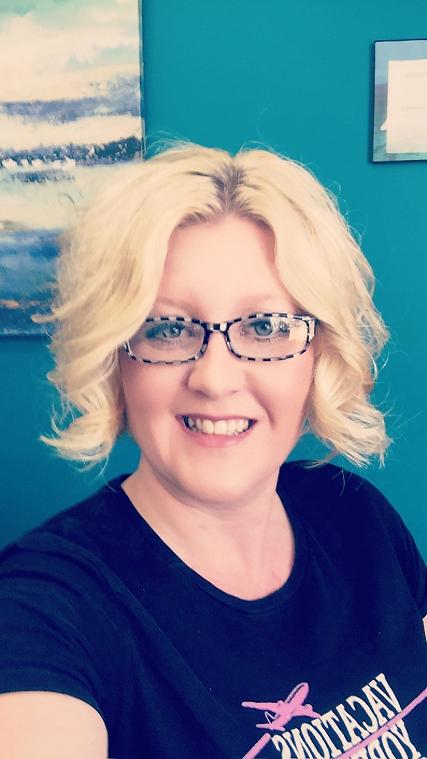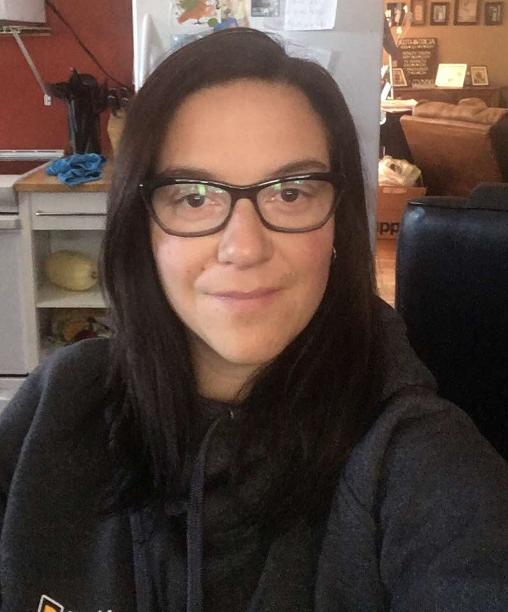 Melissa Johnson has been married to her Norquay area farmer for 21 years and they have 2 awesome kids age 19 & 17. Melissa and her family have been using the services that Vacations Yorkton offers for the last 10 years. "There is such value in using a travel agent, great service as well as built peace of mind" says Melissa.
Deciding to pursue a career as a Travel Advisor was a no brainer and her only regret was not starting sooner. "It checks so many boxes for me such as helping people, researching, adventure, and of course sharing new and exciting places to travel and tips with my customers"
Melissa's a dance instructor at Extravadance Studios in Yorkton & Canora, and is also tirelessly involved and volunteers her time with community and charities such as serving on her local School Community Council, volunteering as a senior girls volleyball coach, serving as a Volunteer Chair for Northern Saskatchewan for Diabetes Canada and as Chair for the Kids in School Policy Committee.
Melissa has a true passion for helping others and will bring her experience and knowledge to continue to help customers take memories and leave footprints!